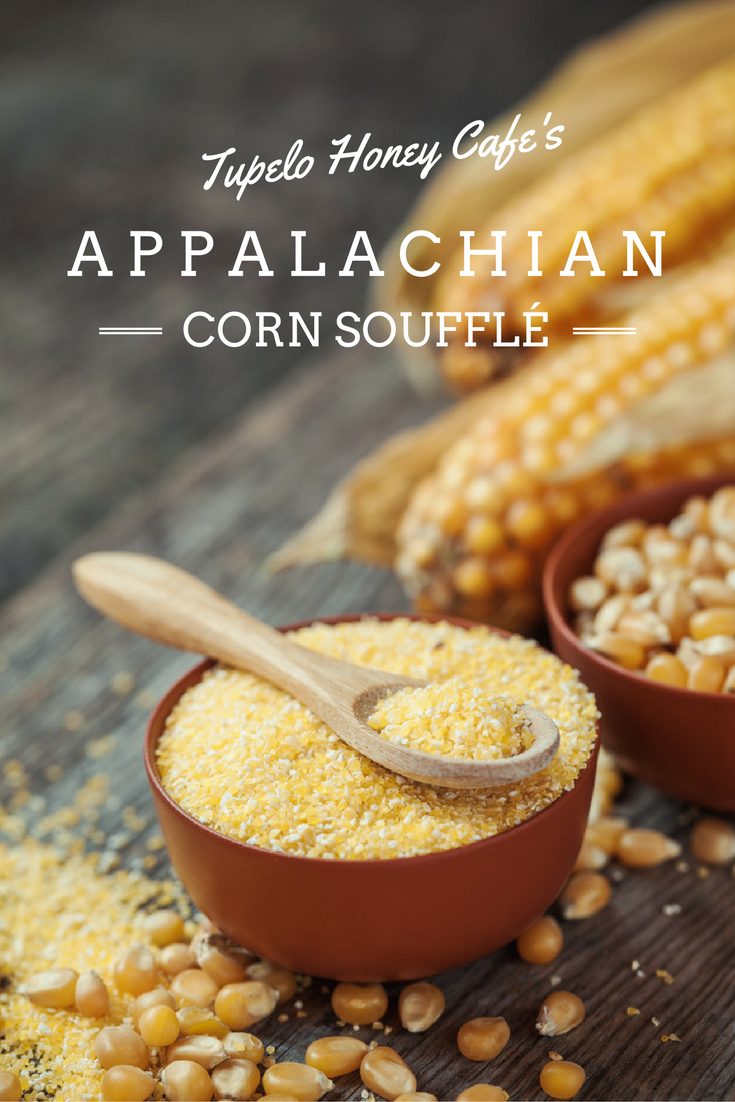 Ingredients:
2 cups corn (fresh or frozen)
4 large eggs
1 cup heavy cream
1/2 cup whole milk
2 tablespoons granulated sugar
4 tablespoons salted butter
2 tablespoons self-rising corn meal
2 teaspoons baking powder
1 teaspoon kosher salt
Appalachian Corn Soufflé Recipe
Spoonbread is a culinary tradition in the South. What we like to call cornbread's fluffier cousin, it's a cross between a savory pudding and a moist casserole that's normally served as a side dish for supper. We're all about upholding tradition…we just like to add a creative Tupelo twist. Try our Appalachian corn soufflé recipe on for size!
KEEP READING
Directions:
1. Preheat oven to 350°F. Place all ingredients in a blender and pulse until well combined but you can still recognize the corn kernels.
2. Pour 2 oz. of batter into non-stick muffin tins. (Use a cooking spray or butter the muffin tins if the tin is not non-stick.) Place in oven for 20 minutes until the top is golden brown and the batter is set but still moist.
3. Remove from oven, gently remove from muffin tins and either hold on a wire rack or serve immediately.
*Makes 4 cups (or 16 servings).
Not in the mood to cook but still craving scratch-made Southern fare? Make a reservation and come on in to the Tupelo Honey nearest you to sample all of our delicious Farm Fresh Sides!