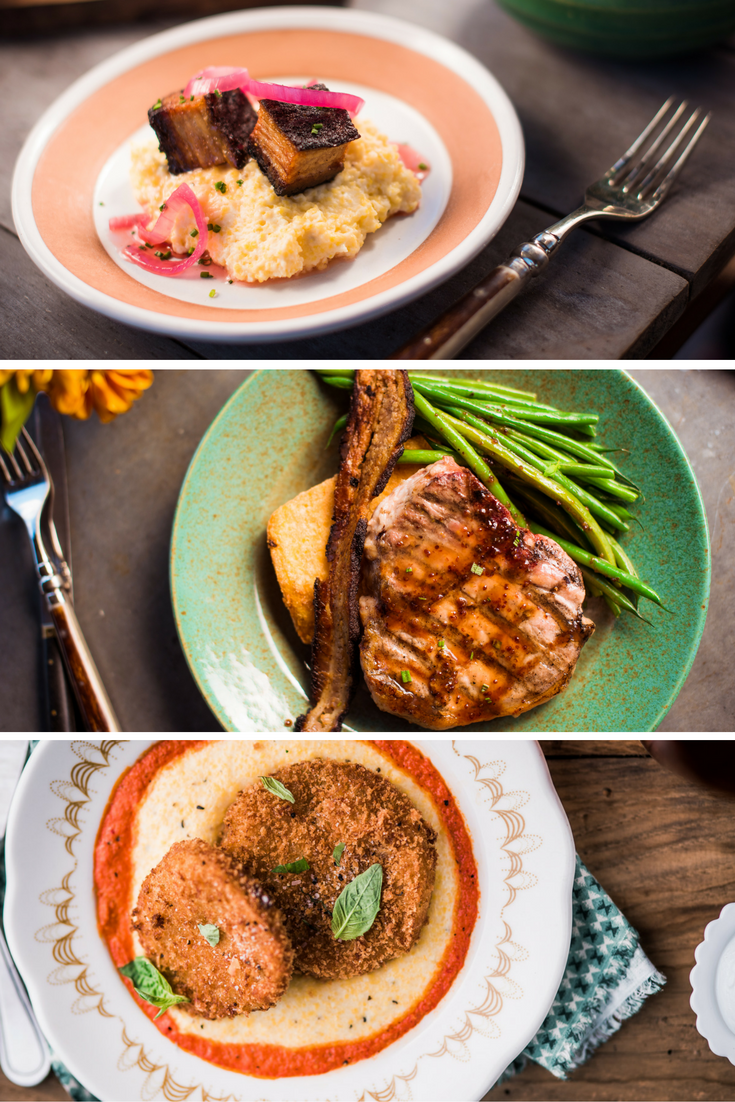 Ingredients:
1 cup yellow stone ground grits
2 cups water
3 Tbsp. unsalted butter
1/3 cup heavy cream
1.5 tsp. sea salt
1/2 tsp. freshly ground black pepper
1/2 cup goat cheese
Finely ground cornmeal
Goat Cheese Grits Recipe
Tupelo fans far and wide know that we love goat-cheese everything. Its creamy texture and rich flavor make it ideal for spreading on crostini and topping on salads. Our favorite way to do goat cheese, however, is adding it to our grits. We even take it one step further and fry our goat cheese grits after coating it in cornmeal to make grit croutons and grit cakes. Read on for the recipes!
KEEP READING
Directions
1. Combine water and salt in a stock, put on high heat, and bring to a boil.
2. Add butter and grits at the same time and stir for a couple minutes to prevent clumping or sticking. DO NOT ADD THE BUTTER AT THE BEGINNING WITH THE WATER. Adding the butter and grits at the same time, and NOT melting the butter while the water heats up, is imperative to a creamy final product).
3. Bring grits, salt, water and butter back to a boil. Add heavy cream.
4. Bring to a boil again, then reduce heat to low and simmer for 30-35 minutes until thick and creamy, stirring occasionally. Add goat cheese and black pepper and taste for seasoning.
*Makes 4-6 portions of delicious goat cheese grits.
5. When complete, pour cooked grits into an 8×8 baking pan, ensuring even distribution, and allow to cool for at least 12 hours.
6. When completely cool, turn baking pan over and allow grit "cake" to fall out onto a cutting board.
7. To make grit croutons, cut into 1-inch cubes. To make grit cakes, cut into 6 even rectangular pieces.
8. Dredge the cakes in finely ground cornmeal. Gently sift the cakes to remove excess cornmeal.
9. Fry the cakes at 350°F until golden brown. Make sure to slowly lower them into the hot oil as they tend to "spit" or "pop" hot oil outward. This should take roughly 3-5 minutes depending on their size.
10. Remove from oil, drain, lightly season with salt and pepper and serve as desired.  (If topping the grit croutons on a salad, it is best to let the croutons cool a little bit before serving so they do not wilt the greens.)
*Makes about 64 croutons or 6 grit cakes.
Want to leave the grits to the experts? Make a reservation and come on in to the Tupelo Honey nearest you!