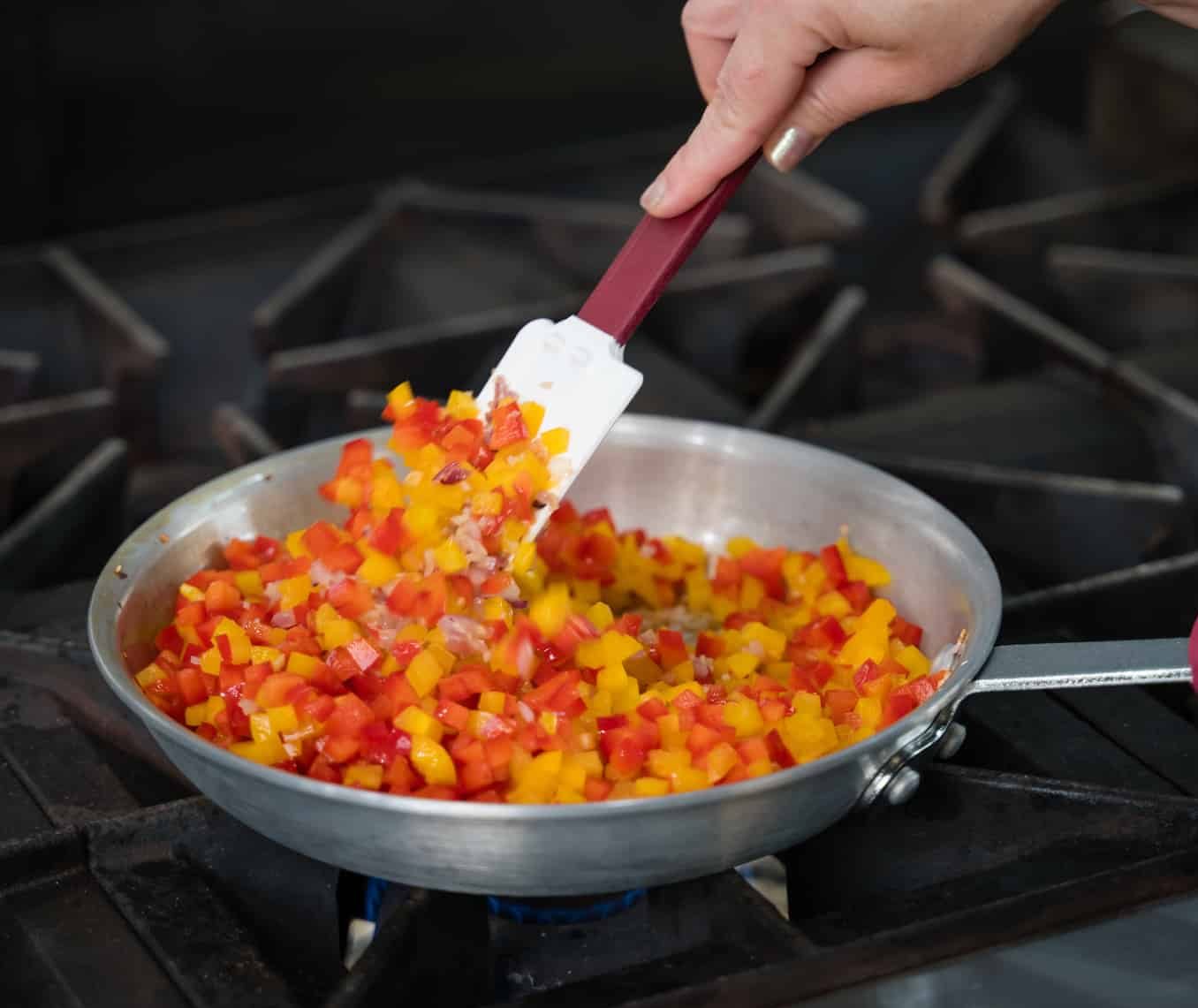 Ingredients
1/2 Qt. Red Bell Peppers
1/2 Qt. Yellow Bell Peppers
1/4 Qt. Brunoised red onions
1/4 cup Minced garlic
1/2 cup Apple Cider Vinegar
1/8 cup Canola oil
1/2 Tbsp Kosher Salt
1/2 tsp Ground Black Pepper
Peperonata
This tangy & rich garnish is the perfect finish to your summer proteins. Pair it with fish, pasta or chicken for the best results!
KEEP READING
Directions
Wash, remove stems and seeds from bell peppers. Cut into medium sized pieces.
Using a food processor, pulse bell peppers in small batches until they are finely chopped. 6-8 pulses per batch.
In large pot, or rondeau, over medium- high heat, cook garlic in Canola oil until it just starts to brown.
Add onions and cook for 2 minutes.
Add the peppers and stir. Cook for 2 more minutes.
Add apple cider vinegar and continue to cook until the mixture appears "dry". This means when a spatula is used to scrape the bottom of the pot the remaining liquid stays in place and doesn't run back together immediately.
Place ingredients on a sheet pan and place in your freezer until temperature reaches 40°F.
Refrigerate for up to 6 days
Want the reward without the effort? Stop in or make a reservation to dine at the Tupelo Honey nearest you!