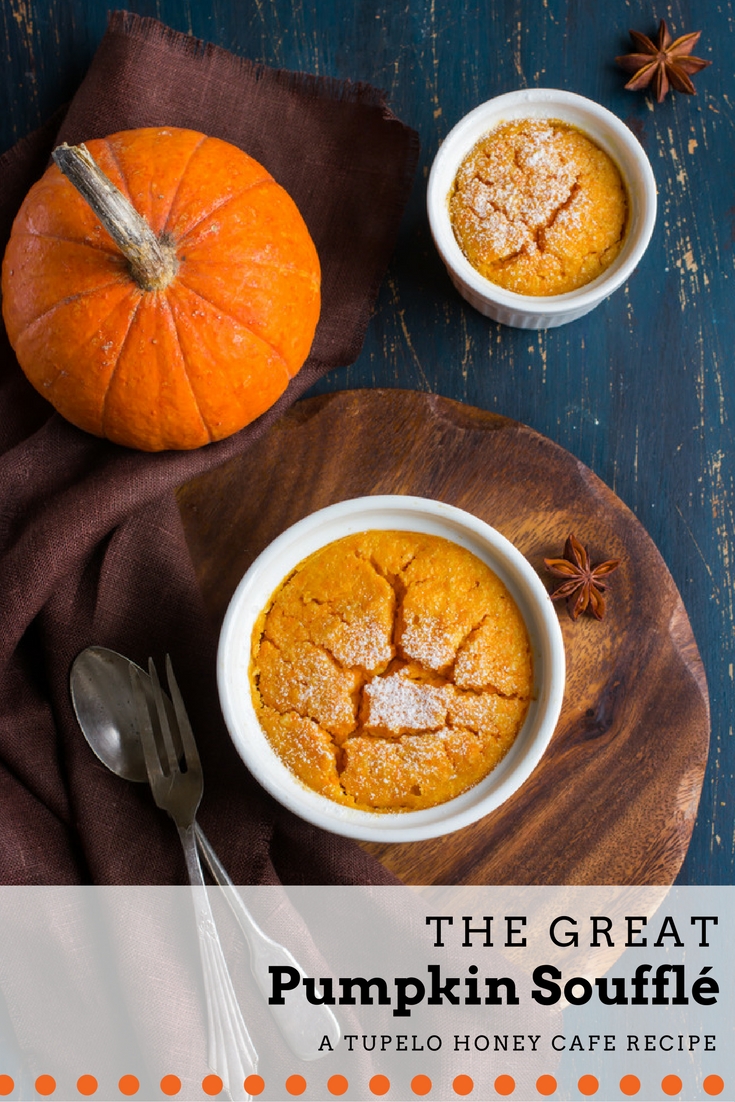 Ingredients:
2 whole eggs
1/4 cup all-purpose flour
1 egg yolk
1.5 cups canned unsweetened pumpkin
1/2 cup sweetened condensed milk
1.5 teaspoons maple syrup
1.5 teaspoons tupelo honey
1.5 teaspoons grated fresh ginger
1/4 teaspoon ground cinnamon
1/8 teaspoon ground allspice
1/4 teaspoon salt
3 egg whites
2 Tablespoons confectioners' sugar
The Great Pumpkin Soufflé Recipe
A tasty treat after a fall supper, this soufflé is light and lovely but rich in autumnal flavors. Move over, pumpkin pie – there's a new dessert in town!
KEEP READING
Directions
Preheat the oven to 375°F. Coat 8 (6-oz.) custard cups with cooking spray and place them on a baking sheet for easier handling. Whisk the whole eggs, flour, and egg yolk in a large bowl. Whisk in the pumpkin and condensed milk until the mixture is smooth. Add the syrup, honey, ginger, cinnamon, allspice and salt and whisk thoroughly. 
Beat the egg whites and confectioners' sugar in a small mixing bowl with an electric mixture until stiff peaks form. Fold the egg white mixture into the pumpkin mixture and spoon into the custard cups, dividing evenly. Bake for 25 minutes, or until puffed and set. Serve hot.
*Makes 8 servings.
Got a sweet tooth, but baking not your style? Make a reservation to satisfy your cravings at the Tupelo Honey nearest you!