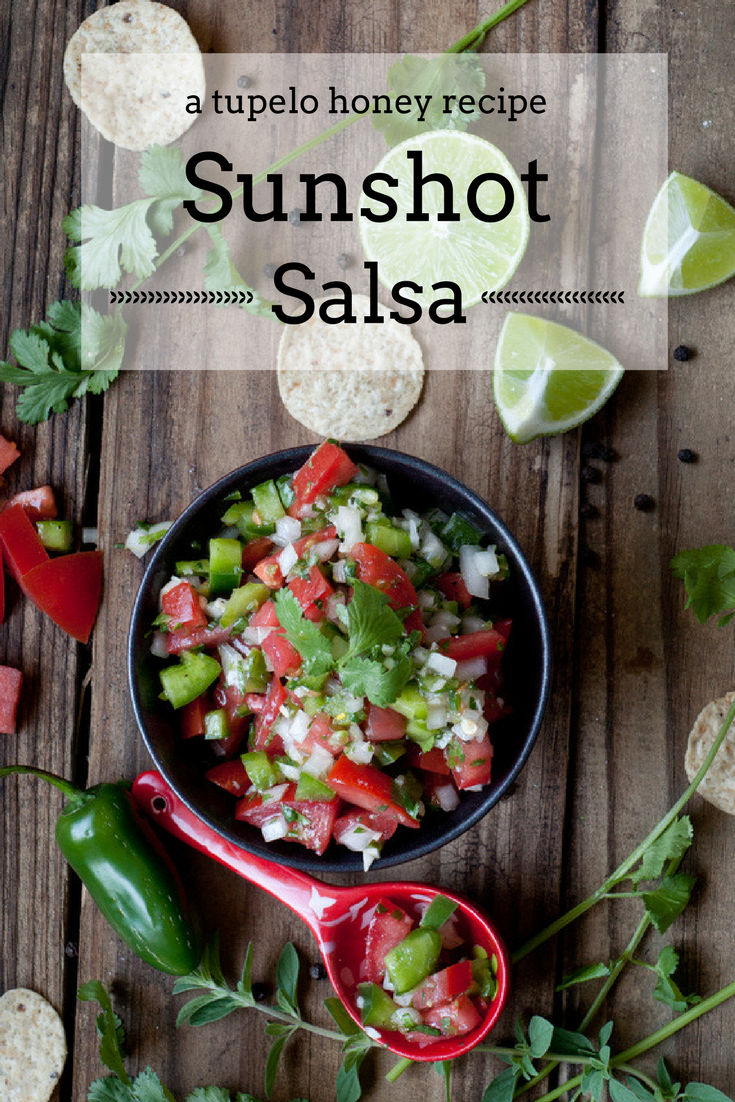 Ingredients:
1 cup diced tomato (about 1 large tomato)
1 cup peeled, seeded, and diced cucumber (about 1 large cucumber)
1 large red bell pepper, diced
1 large yellow bell pepper, diced
1/2 cup diced red onion
1 small jalapeño pepper, seeded and minced
Juice of 1/2 lime
2 tsp. minced fresh cilantro
1/2 – 1 tsp. green hot pepper sauce, depending on your love of spiciness
1/2 tsp. sea salt
1/2 tsp. freshly ground black pepper
Sunshot Salsa Recipe
Sunshot salsa capitalizes on the plentiful crop of cucumbers and tomatoes harvested across the Appalachian region in the summertime. We love to use heirloom tomatoes like Cherokee Purple and Brandywine. It's the ideal refreshing sidekick to grilled salmon. 
KEEP READING
Directions:
Combine all the ingredients in a large bowl. Cover and let rest for 1 hour to allow the flavors to combine. This salsa can be refrigerated in an airtight container for 3 to 5 days.
*Makes 3 cups of salsa.
Don't feel like cooking tonight? Stop in or make a reservation to dine at the Tupelo nearest you!