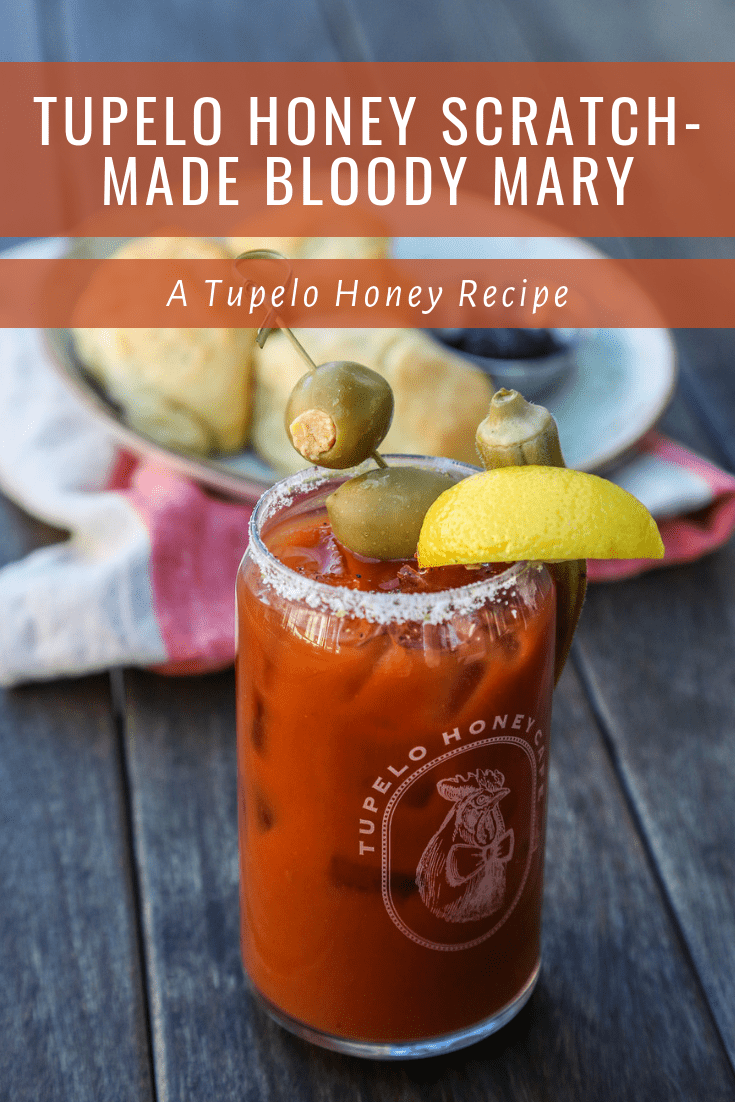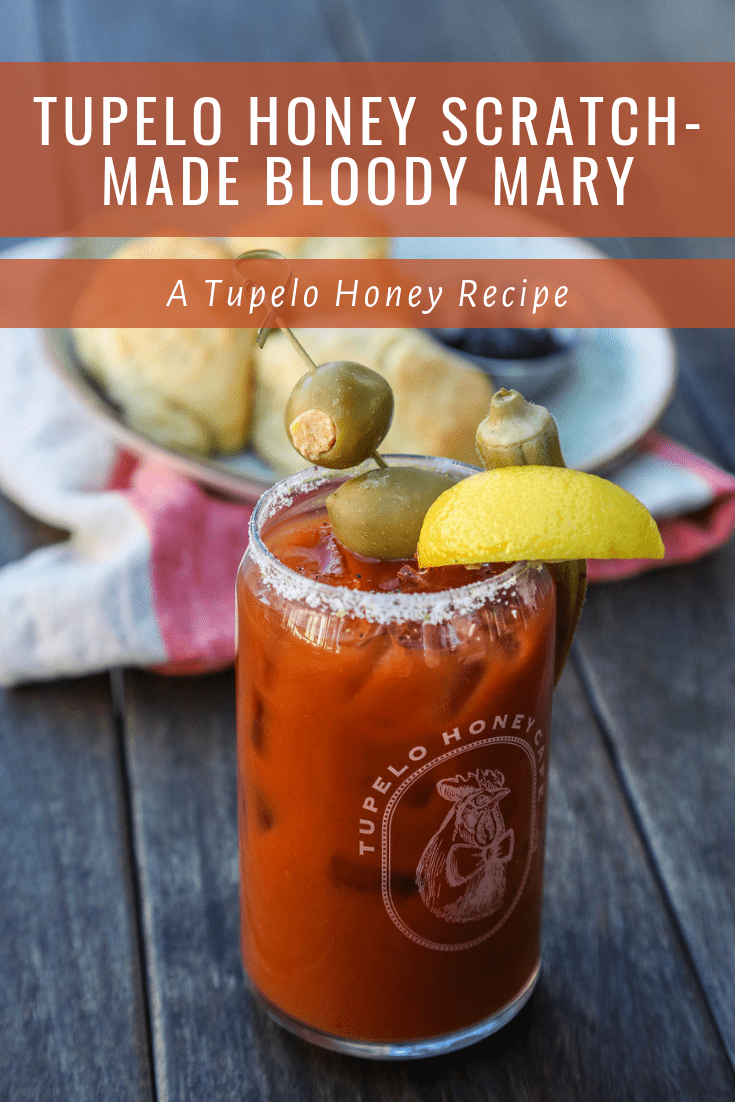 Ingredients
28 ounces vegetable juice
3 ounces Demitri's Chilies & Peppers Bloody Mary Seasoning
1 ounce freshly squeezed lemon juice
15 ounces pepper-infused vodka (we prefer Dixie Black Pepper vodka)
Simple syrup
Lime salt
Olives (we like pimento-cheese stuffed!)
Pickled okra (store-bought, for garnish)
Fresh lemon, cut into 8 wedges, for garnish
Lime Salt
Ingredients
2 fresh and very green limes
1 cup kosher salt
Tupelo Honey Scratch-Made Bloody Mary
Determining who has the best Bloody Mary is a competitive sport in the South. It's a little like who has the best biscuits or the best barbecue or the best fried chicken, but it's not quite as intense as those rhetorical questions. Still, Tupelo Honey is well-known for our Marys and well-loved at brunch, so we just up our game a little with Demitri's Bloody Mary seasoning for its all-natural ingredients and depth of flavor.
MAKES 8 COCKTAILS
KEEP READING
Directions
To make the Tupelo Honey Scratch-Made Bloody Mary Mix, combine the vegetable juice, bloody mary seasoning, lemon juice, and vodka in a 48-ounce or larger pitcher and stir well.
Rim a 12-ounce or greater glass using the simple syrup and lime salt; fill with ice. Fill each glass and garnish with olives, pickled okra, and a fresh lemon wedge.
Tupelo Honey Scratch-Made Bloody Mary mix can be made ahead of time without vodka and stored covered & refrigerated for up to 1 week.
Lime Salt
Directions
Using a microplane zester, finely grate the limes into a sealable container, and save the limes for juice. Add the salt to the container, seal, and shake until the zest and salt are well combined. Store covered for up to 1 week.