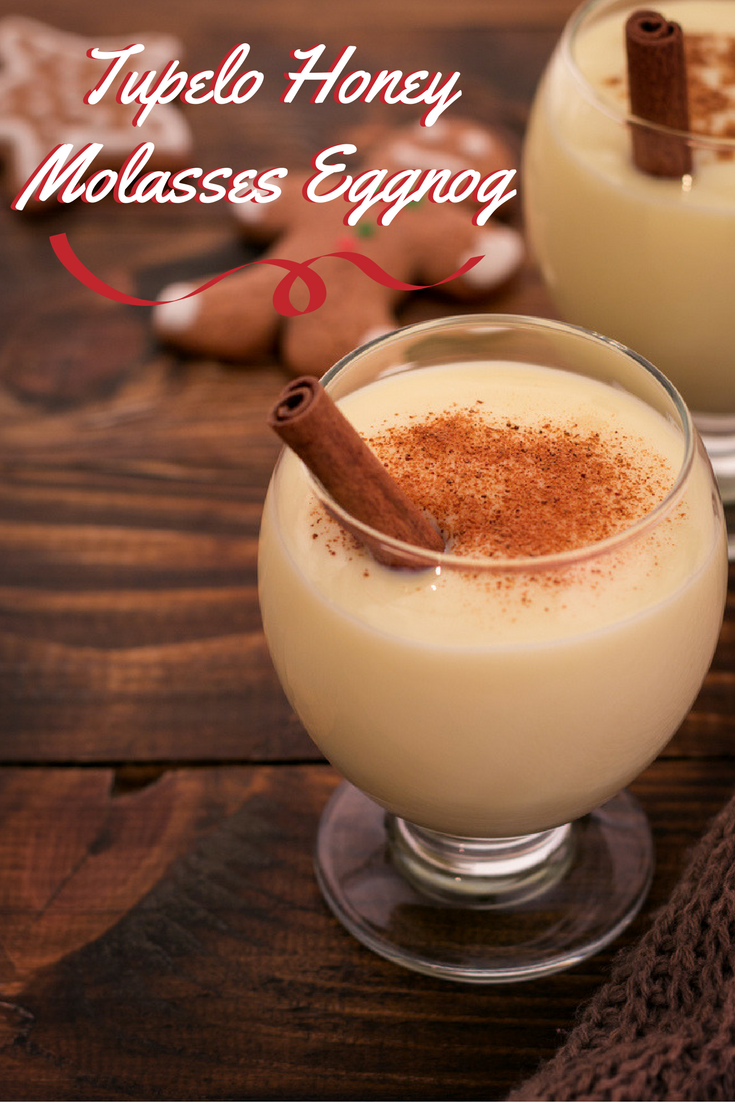 Ingredients:
3 eggs
2 cups whole milk
2 tablespoons sugar
2 tablespoons tupelo honey
2 tablespoons molasses
1/2 teaspoon vanilla extract
1/4 teaspoon ground cinnamon
1/8 teaspoon freshly ground nutmeg
Tupelo Honey Molasses Eggnog Recipe
In the South, eggnog is generally consumed on Christmas and New Year's with the addition of some fine bourbon thrown in. This recipe is delicious with or without the alcoholic addition! Freshly ground nutmeg is a wonderful touch too. To enjoy, all you need is a crackling fire, a warm blanket and good company.
KEEP READING
Directions:
Combine the eggs, milk, sugar, honey, molasses, vanilla, cinnamon and nutmeg in a blender and process until smooth. Chill before serving.
*Makes 2.5 cups, or 4 servings.
**Note: This dish is prepared using raw ingredients that may be under-cooked. Consuming raw eggs may be harmful. 
Want to leave the hand-crafted beverages to the pros? Make a reservation and come on in to the Tupelo Honey nearest you to sip on our house-made beverages and cocktails!