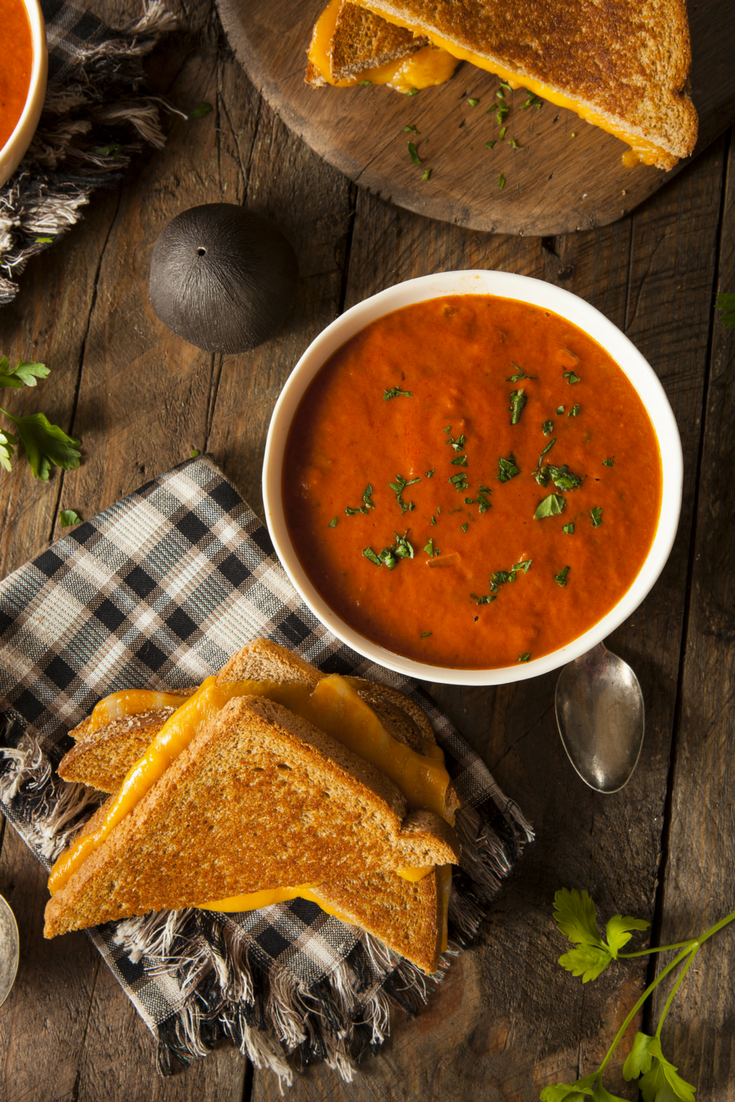 Ingredients:
1 (24-oz.) can crushed tomatoes, undrained
3 cups water
2 tablespoons tomato paste
1 bay leaf
2 tsp. sugar
1.5 tsp. sea salt
1/2 tsp. freshly ground black pepper
1 cup heavy cream
Creamy Tomato Soup Recipe
A real crowd pleaser, our tomato soup is great in the autumn and winter when the temperatures have dropped. We like to pair it with a grilled cheese for a classic lunch and like to have a bottle of hot sauce on hand to add a kick to our soup!
KEEP READING
Directions:
Combine the tomatoes, water, tomato paste, bay leaf, sugar and salt in a 4-cup heavy saucepan. Bring to a boil, immediately decrease the heat to medium, and simmer for about 20 minutes, or until the mixture lightly coats the spoon. Whisk in the pepper and cream and continue cooking over medium heat for about 2 minutes, or until thoroughly blended.
*Makes 6-8 servings.
Feel like going out for a meal instead? Make a reservation or come on in to the Tupelo Honey nearest you!