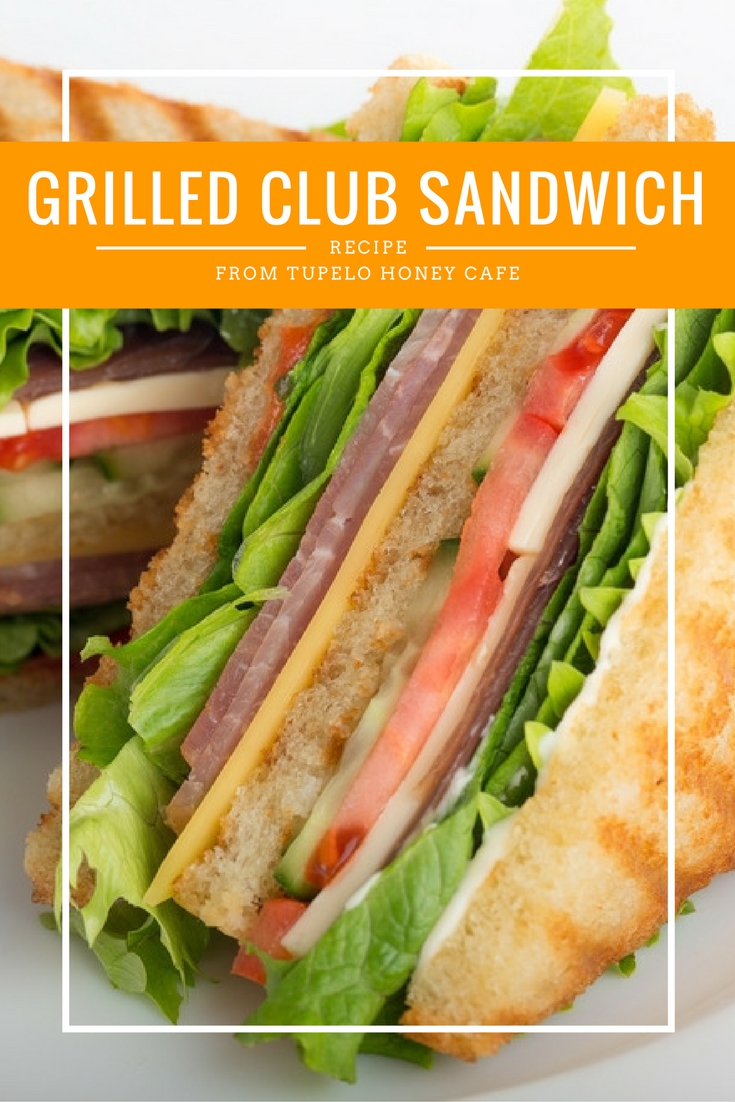 Ingredients:
3 oz. thinly sliced baked ham
3 oz. thinly sliced turkey breast
2 oz. Brie cheese, cut into 1/2-inch sliced wedges
1 tablespoon unsalted butter, at room temperature
3 slices artisan whole wheat bread
2 tablespoons Raspberry Honey Mayonnaise (recipe below)
Romaine lettuce
1 tomato, sliced
*Makes 1 substantial serving.
Raspberry Honey Mayonnaise Recipe
Ingredients:
1 tablespoon mayonnaise
2 teaspoons raspberry preserves
1 teaspoon tupelo honey
1/4 teaspoon sea salt
1/4 teaspoon freshly ground black pepper
Grilled Club Sandwich Recipe
If a club is your default when it comes to ordering a sandwich, you'll never settle for mediocrity in your club again after you try this. The addition of a creamy Brie raises the bar from club to country club. Use high-quality ingredients – turkey, ham and freshly baked wheat bred – and, by all means, don't forget the Raspberry Honey Mayonnaise.
KEEP READING
Directions:
In a sauté pan or skillet over medium heat, layer the ham and turkey, overlapping the slices. Heat for 1 minute or until warmed through, then turn over with a spatula. Place the Brie slices on top of the meats and continue heating for 1 minute. Move the meat and cheese to the side of the pan. Lightly butter the bread slices and place butter-side down in the pan, one at a time if necessary, grilling for about 2 minutes, or until golden. Construct your sandwich in this order: 1 slice bread, ham and melted Brie, 1 tablespoon mayonnaise, lettuce, 2 slices tomato, 1 slice bread, turkey with melted Brie, 1 tablespoon mayonnaise, lettuce 2 slices tomato and (whew!) the last slice of bread. Cut into quarters, securing each quarter with a toothpick.
Raspberry Honey Mayonnaise Recipe
Directions:
Using a wire whisk, combine all the ingredients in a small bowl. Refrigerate in a covered container for up to 1 week.
*Makes 1 serving.
Don't feel like assembling, but still craving a sandwich? Stop in or make a reservation to dine at the Tupelo Honey nearest you!